Taylor Fladgate has opened a beautiful new store in the Praça D. Filipa de Lencastre, in Porto, next to the Infante Sagres Hotel.
The first Taylor Fladgate Port shop to open in downtown Porto, Taylor Fladgate is represented by several of its most iconic wines in this exciting new space in which to discover the universe of Port wine.
The limited collection of Taylor Fladgate Single Harvest Port, Taylor Fladgate LBV (Late Bottled Vintage) and the first ever dry white Port, Taylor Fladgate Chip Dry, are just some of the examples of Taylor Fladgate wines on sale in the shop. Taylor Fladgate is also recognised as one of the most important producers of Aged Tawny Ports, due to its extensive collection of Tawny Port ageing in oak casks and 10 – 50 year old Tawnies are also available in the Porto downtown Shop.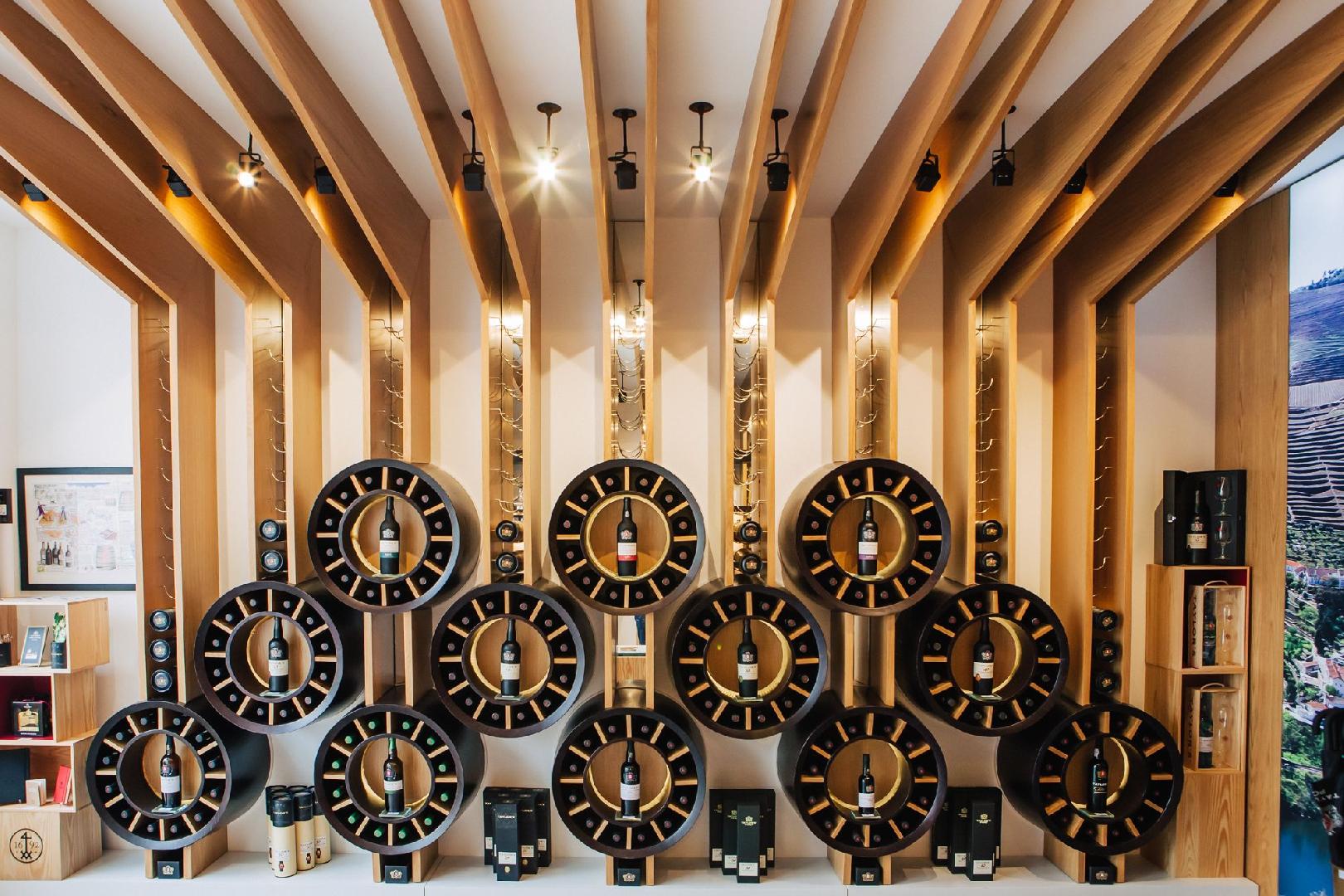 To complete the possibilities, one can also buy tickets for a visit at Taylor Fladgate Port cellars in Vila Nova de Gaia. For 20 Eur per person, this includes an audio tour of the museum and cellars and a tasting of two of Taylor Fladgate most iconic wines: Taylor Fladgate Chip Dry – Extra Dry White Port and Taylor Fladgate Late Bottled Vintage (LBV), both created by Taylor Fladgate, respectively, in 1934 and 1970.
Opening Hours:
10 am – 2pm and from 3pm until 7pm.
December, 24th: Open until 17:00.
December, 25th:  Closed.
December 31st and January 1st: Open.