Taylor Fladgate, accepted by most wine authorities to be the greatest of all port shippers invites you to an exciting and informative tour of its famous port wine cellars at Vila Nova de Gaia.
F.A.Q.
Do I have to book in advance for a tour? No reservation is required for the audio tour
Is there a tour schedule? No, you will be able to get started as soon as you arrive.
How much does a ticket cost and what does it include? Adult tickets cost 15€ and include an audio guide (available in 13 languages) and the tasting of two Ports (Chip Dry & Late Bottled Vintage). For children between 8 and 17 years of age, the ticket costs 6€.  It includes an audio guide, grape juice and cookies. For our guests under 8 years of age, entrance is free. 
What wines will I taste? Two of Taylor Fladgate's iconic Port wines to taste: Chip Dry – Extra Dry White and Late Bottled Vintage (LBV), invented by Taylor Fladgate in the 1930's and 1970's respectively.
Can I book a private tour? Yes. With advance booking, you may enjoy a private tour and tasting. Whatever your knowledge of Port we can provide you with the right level of tour. Each tour is customised and charged based on each event. Should you be interested in a private tour and tasting, please fill our contact form.
How can I book a tour for a large group? You should book in advance, sending a message through our contact form.
Taylor Fladgate, now in its fourth century, recently renovated its 300 year old Cellars to incorporate a modern and innovative museum circuit. The story of Port wine and Taylor Fladgate is now told through an extensive audio-guided visit, available in 13 languages, (English, Portuguese, Spanish, French, German, Italian, Japanese, Danish, Mandarin (+info 参观泰来波特酒窖), Dutch, Polish, Korean and Russian) which will take you on a vivid tour of the Lodge that includes an array of films, images, exhibits, photographs and paintings.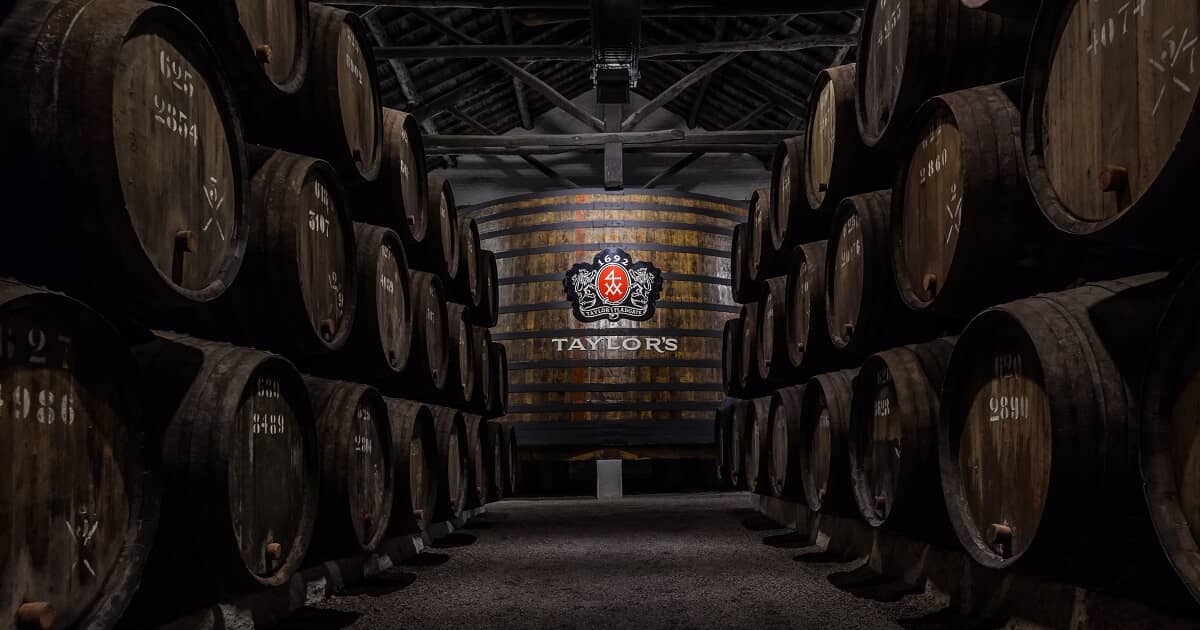 The visitor is given the opportunity to journey into the past and learn about the history of Port wine and its production today, the Douro Valley and the house of Taylor Fladgate, its past, present and its wealth of exceptional Ports.
In addition to the two wines included on the tour, there is a range of Port tastings for our visitors to enjoy including a choice of many different aged Tawny Ports, or one of Taylor Fladgate's classic Vintage Ports. 
With advance booking, you may also enjoy a private tour and tasting. Whatever your knowledge of Port we can provide you with the right level of tour. Each tour is customised and charged based on each event.
For those interested we also recommend:
• Traditional opening of Taylor Fladgate Vintage Ports with hot tongs;
• A private commented Port tasting with accompaniments
• Different educational experiences such as a Vintage Port Master class or informal  lesson in Port cocktails 
• Tasting of olive oil from the Douro valley - Quinta de Vargellas extra virgin;
• A visit to our wine shop where you can find the whole range of Taylor Fladgate Ports including charming gift boxes or rare Vintages;
• Tasting by-the-glass of old tawnies;
• Restaurant "Barão de Fladgate" - www.baraofladgate.com, open daily for lunch from 12h30 until 15h00 or from 19h until 22h for dinner;
• Trying one of our food and wine pairing options during your tasting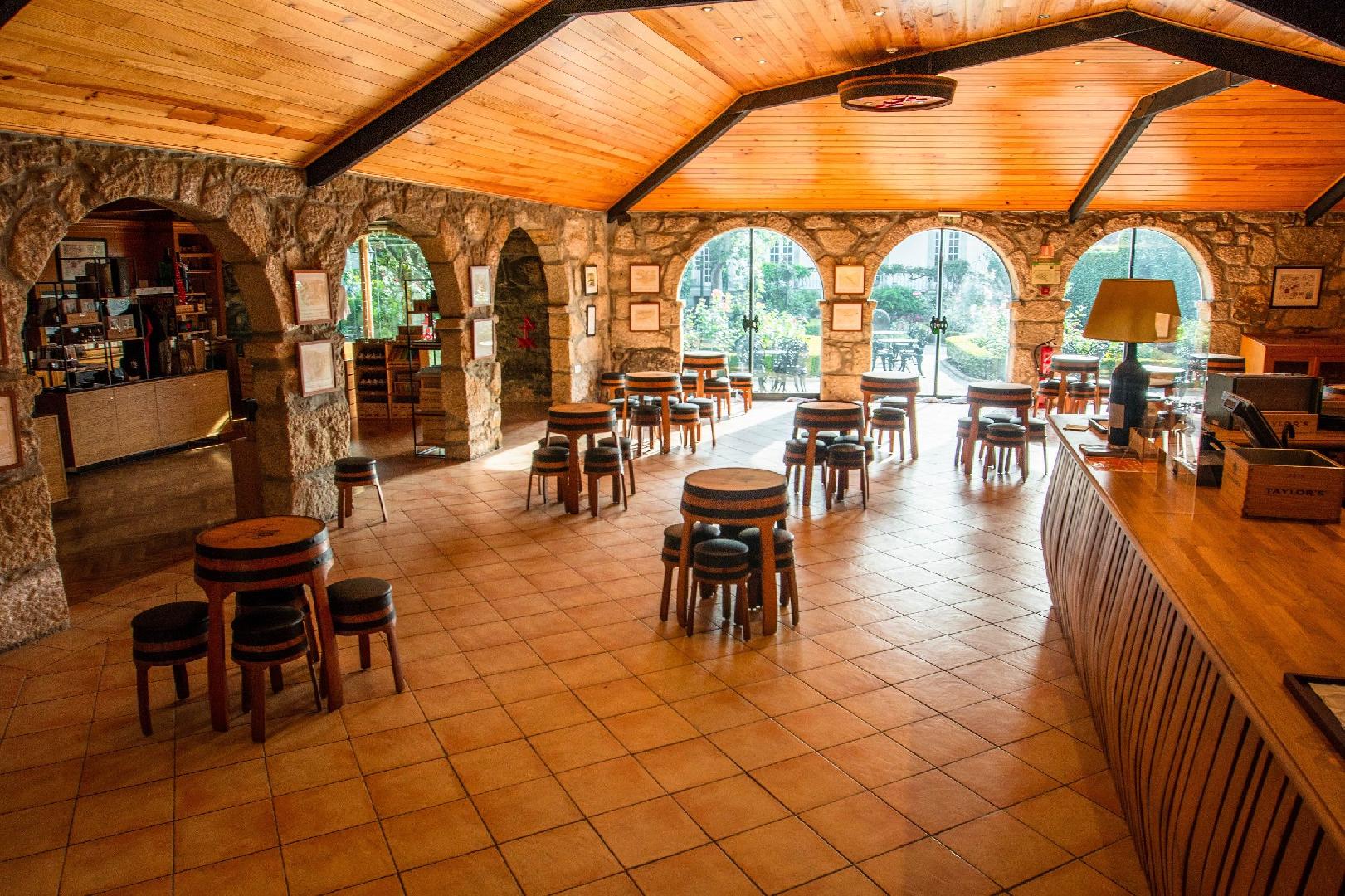 Opening Hours during the Year - 
Cellars: 11am – 6pm (mon-sun) 
Tasting Room and Shop: 11am - 7pm (mon-sun) 
Restaurant: 12.30pm-3pm // 7pm-10pm (mon-fri)

The audio-guided tour lasts, on average, one hour, with a further 30 minutes required for the Port wine tasting at the end, in the tasting room.
Please note that there's enough material on the tour for 2 hours if you wish, therefore if you think you would appreciate staying longer for the tour and tasting, then we would suggest that you arrive no later than 3.30 / 4pm.

Taylor Fladgate Port
Rua do Choupelo, nº 250
4400-088 Vila Nova de Gaia, Portugal
GPS Coordinates: 41.13394, -8.61435
Tel. +351 223 772 973
Fax. +351 223 742 899
RNAAT Registo n.º C-619/2016