Taylor Fladgate launches Historic Limited Edition
Taylor Fladgate, one of the oldest and most respected Port houses, has created an exclusive blend released in a Limited Edition bottle that re-creates a historic bottle shape from the first half of the 18th century.
Taylor Fladgate Managing Director, Adrian Bridge, announced: 'This launch is a tribute to the long and rich history of Port as well as continuing our long standing tradition of innovation. We set out to create a unique blend presented in bespoke, collectible and limited availability packaging designed to appeal to both existing and new Port consumers.'
The blend is the result of a careful selection of Tawny Ports, of different ages, drawn from the extensive reserves of aged Port maturing in Taylor's cellars. Created using skills passed down the generations, this Tawny Port has exceptional balance and harmony, displaying the elegance and intensity resulting from ageing in oak casks.
David Guimaraens, Taylor Fladgate chief wine maker, commented: 'This blend was carefully prepared specially for this limited edition. It displays the richness and depth of flavour typical of Taylor's unique house style, as well as a finish of extraordinary length and distinction.'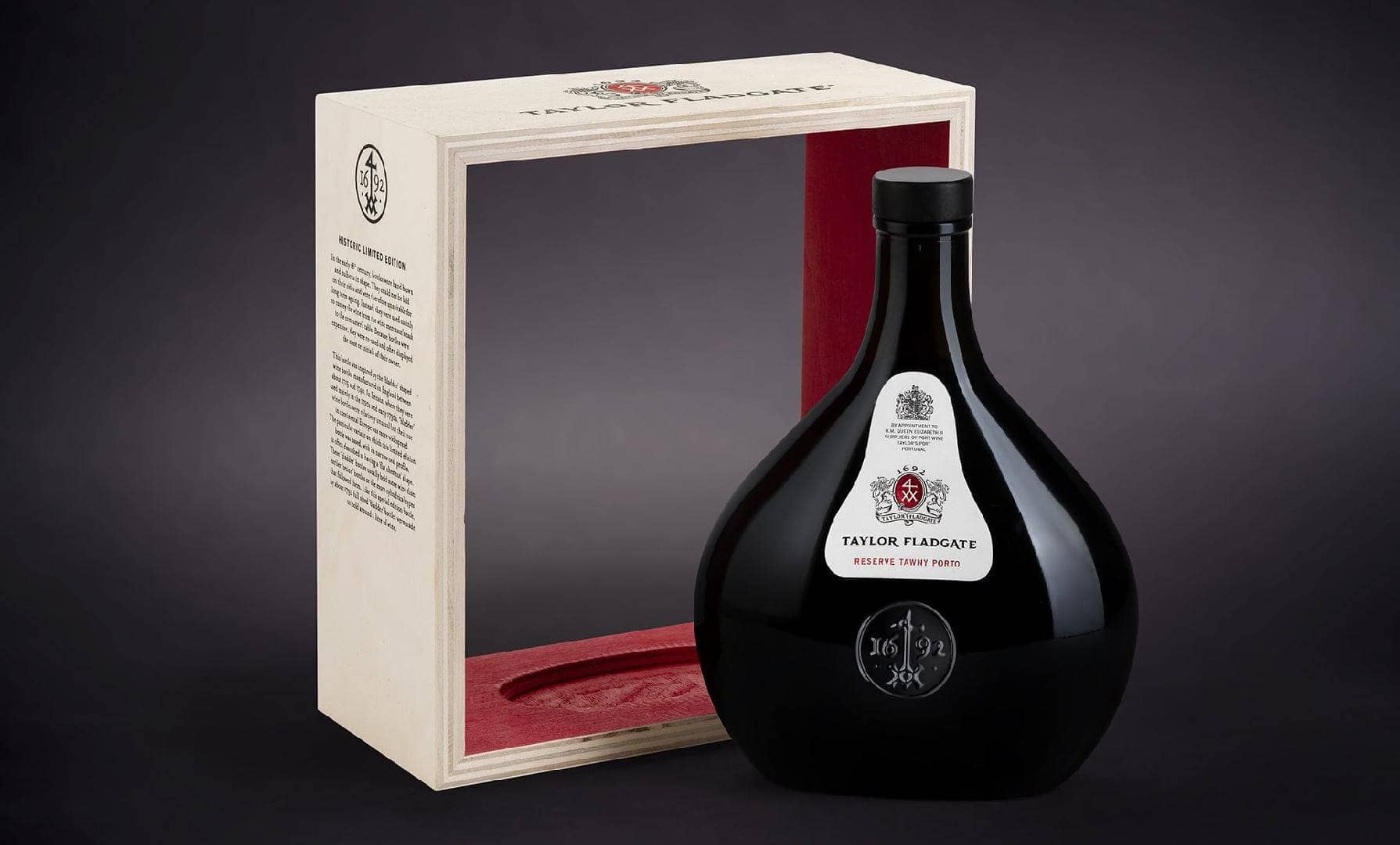 The packaging was inspired by a historic English bottle used mainly between 1715 and 1740. These bottles had a narrow, oval profile, often being described as having a 'flat chestnut' or 'bladder' shape. These bottles were designed to hold amounts which varied between 1 and 1½ litres and were larger in capacity than the 'onion' bottles that preceded them.
This historic edition bottle is presented in a wooden display box designed to show off its elegant lines and engraved 4XX device. Taylor Fladgate's historic 4XX symbol appears on the earliest known bottle bearing a commercial trade mark and came into use following the company's foundation in 1692. Like the historic bottles which inspired it, this limited edition bottle holds 1 litre of Port. It will be available from leading wine merchants from this September.