Taylor Fladgate launches 1896 Single Harvest Tawny Port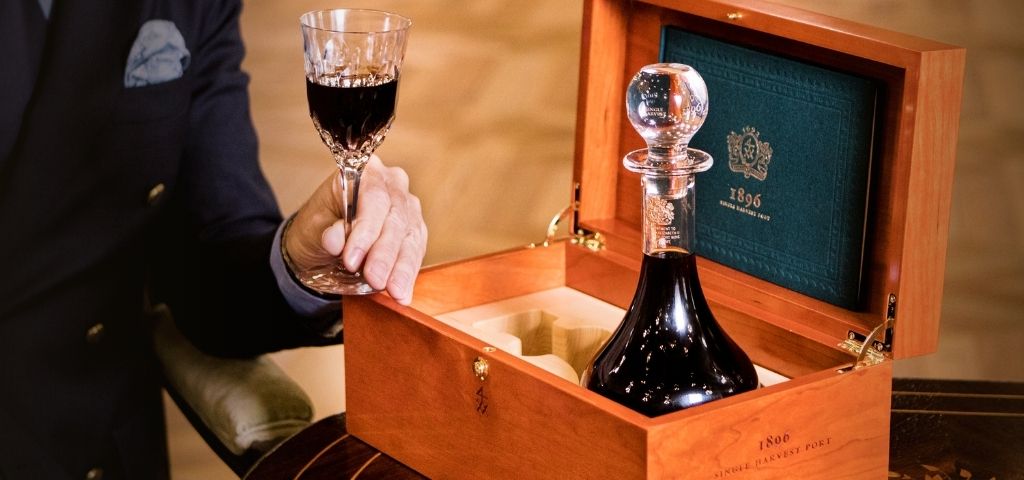 Taylor Fladgate announces the launch of a rare Single Harvest Port produced in the magnificent harvest of 1896, one of the finest of the 19th century, from its extensive and valuable reserves of old cask-aged Ports maturing in the company's cellars in Vila Nova de Gaia.
On very rare occasions, at the discretion of the family, such wines have been launched as Limited Editions. It is now the turn of this priceless wine. In its 125th year of ageing in hand crafted oak casks, this wine has attained a magical quality, hard to compare even with the few other wines of similar age that have survived to the present day.
Adrian Bridge, Taylor Fladgate Managing Director commented: "The launch of a wine as old, valuable and unique as this one occurs only a handful of times in a generation. It is by its nature a historic event in its own right which Taylor Fladgate is proud to share with wine collectors and connoisseurs of rare wines." He adds: "Savouring such a wine is a once in a lifetime experience."
Over the years, the company has released a number of very valuable, limited edition Ports of great age. These include the very rare SCION from 1855 and the Taylor's 1863 Single Harvest Port, one of the last pre-Phylloxera wines to be offered for sale. The 1896 Single Harvest Port is the latest of these very rare 19th century releases.
The Taylor Fladgate 1896 Single Harvest Tawny will be presented in a bespoke decanter of Scottish crystal and an elegant luxury cherrywood case. It is offered on allocation to select collectors and connoisseurs of rare wines and spirits around the world.
Each box contains a certificate personally signed by Taylor Fladgate Managing Director, Adrian Bridge. 1.700 bottles have been produced which will be available in specialist retailers.
Learn More: Taylor Fladgate 1896 Single Harvest