Ideas to inspire your own drinks cabinet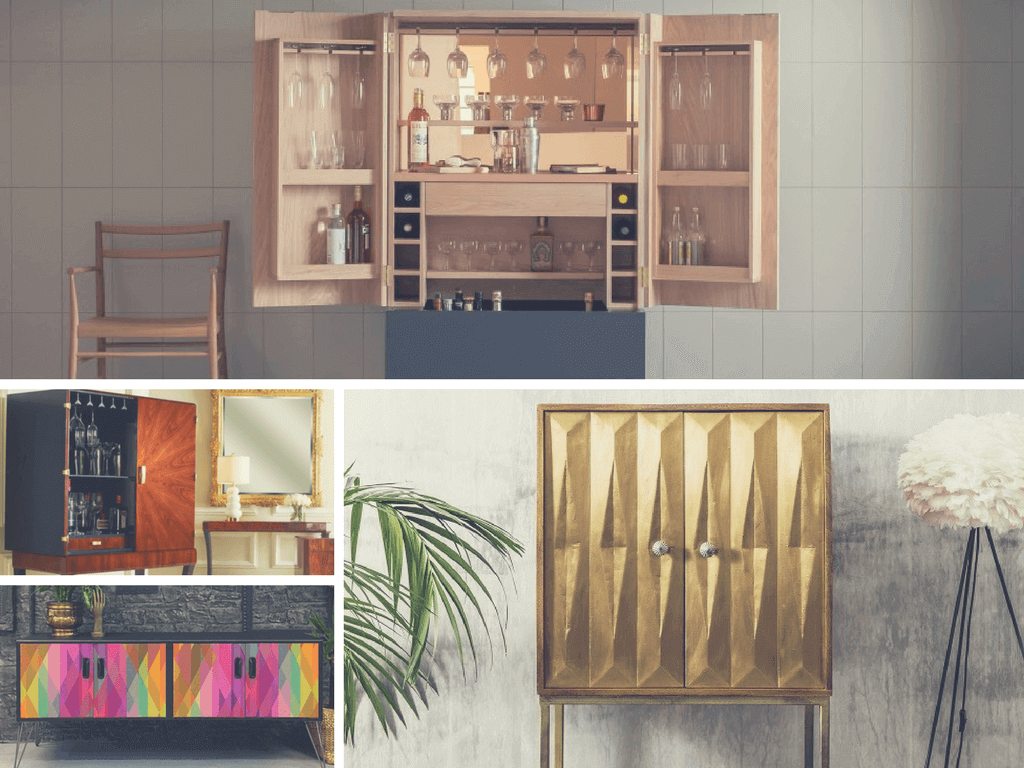 Drinks cabinets – or cellarettes – were first seen in Europe in the 15th century, having been created to provide a practical means of securing one's valuable liquor against theft.

During the United States' Prohibition era, the cellarette enjoyed something of a revolution, with trompe l'oeil variations growing in popularity to conceal alcoholic beverages from sight.

Although their purely functional requirements are less relevant today, drinks cabinets remain a proud addition to many households, thanks in large part to their elegance and the sense of occasion they bring to a dinner party. If you are planning to add a cellarette to your own home, read on for some visual inspiration…

Understated, contemporary cool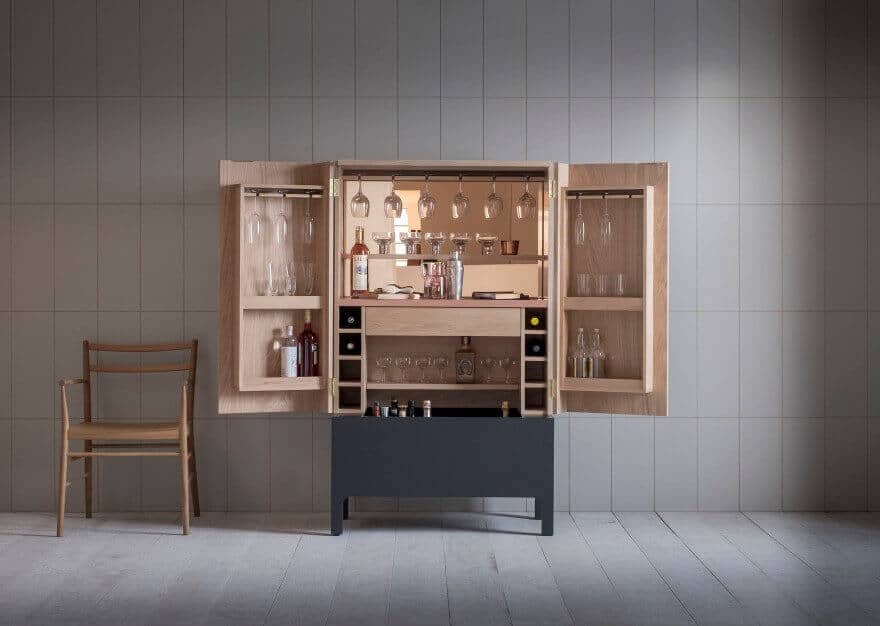 Image credit: Pinchconsider Design

Scandinavian-influenced style is all about mastering understatement. When it comes to choosing a Scandi-inspired drinks cabinet, think clean-cut lines, light-coloured woods and copper or brass detailing.

A pop of colour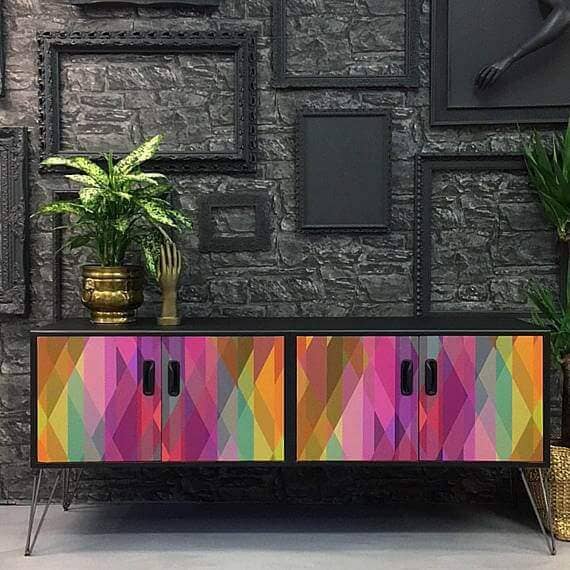 Image credit: MuckNBrassLondon

A drinks cabinet can be a fantastic statement piece that lends an air of theatricality to any social occasion. Vibrant colour bursts are especially effective in more understated rooms.

Art deco elegance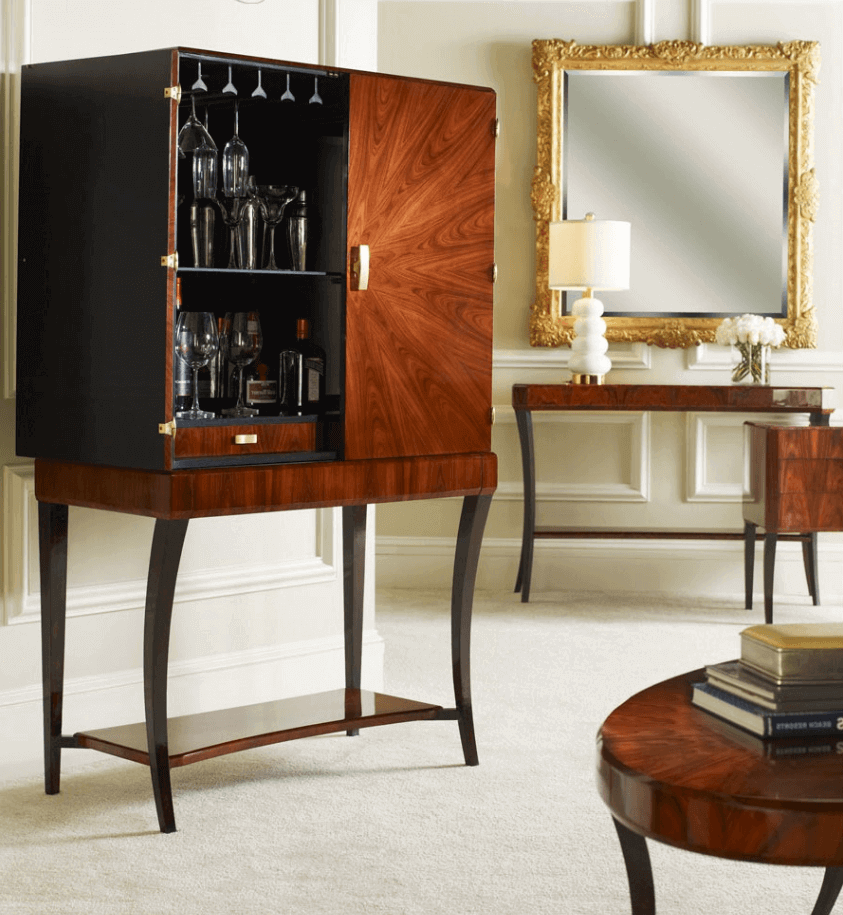 Image credit: Instyle Décor

Few items of furniture conjure up the image of 1920s glamour than an art deco-style drinks cabinet. Look for a polished dark wood finish – rosewood or walnut, for instance – and a mirrored interior.

Geometric yet classic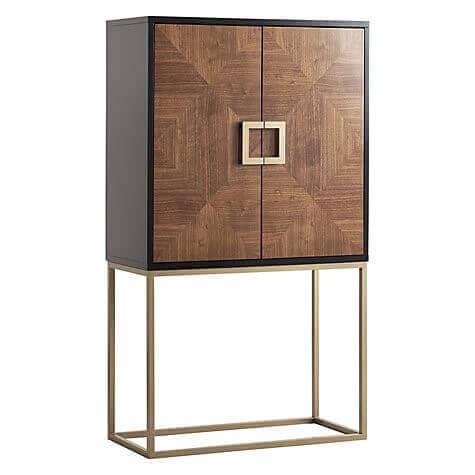 Image credit: John Lewis

The use of geometric shapes in interior design harks back to the Ancient Greeks, while angular forms and patterns were a popular trend throughout the 1900s. Choose a geometric drinks cabinet for a look that's at once classic and contemporary.

Bold as brass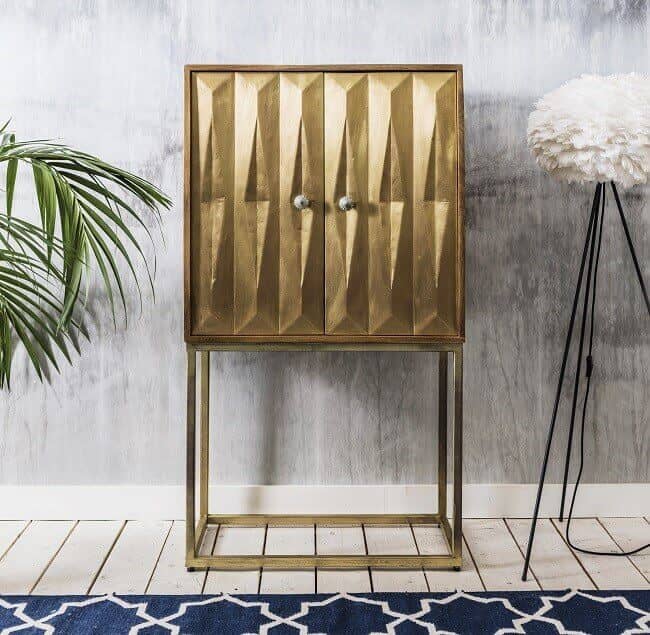 Image credit: HomeGirlLondon

A sophisticated brass-framed drinks cabinet makes an alluring statement without ever feeling kitschy. Let the metallic finish speak for itself and choose a subtle design to avoid an over-the-top look.

How to stock your home drinks cabinet

A drinks cabinet that suits the design aesthetic of your home is nothing without a well-chosen drinks selection. While we all have our favourites, there are some classics that deserve their spot in any drinks cabinet:

Wines
Taylor's Late Bottled Vintage Port – rather than being a drinks cabinet staple, wines are often added ahead of a dinner party or other occasion. But a bottle of Taylor's Late Bottled Vintage Port – the Port connoisseur's number one choice – is a wonderful perennial, deserving of a spot all year round.

Spirits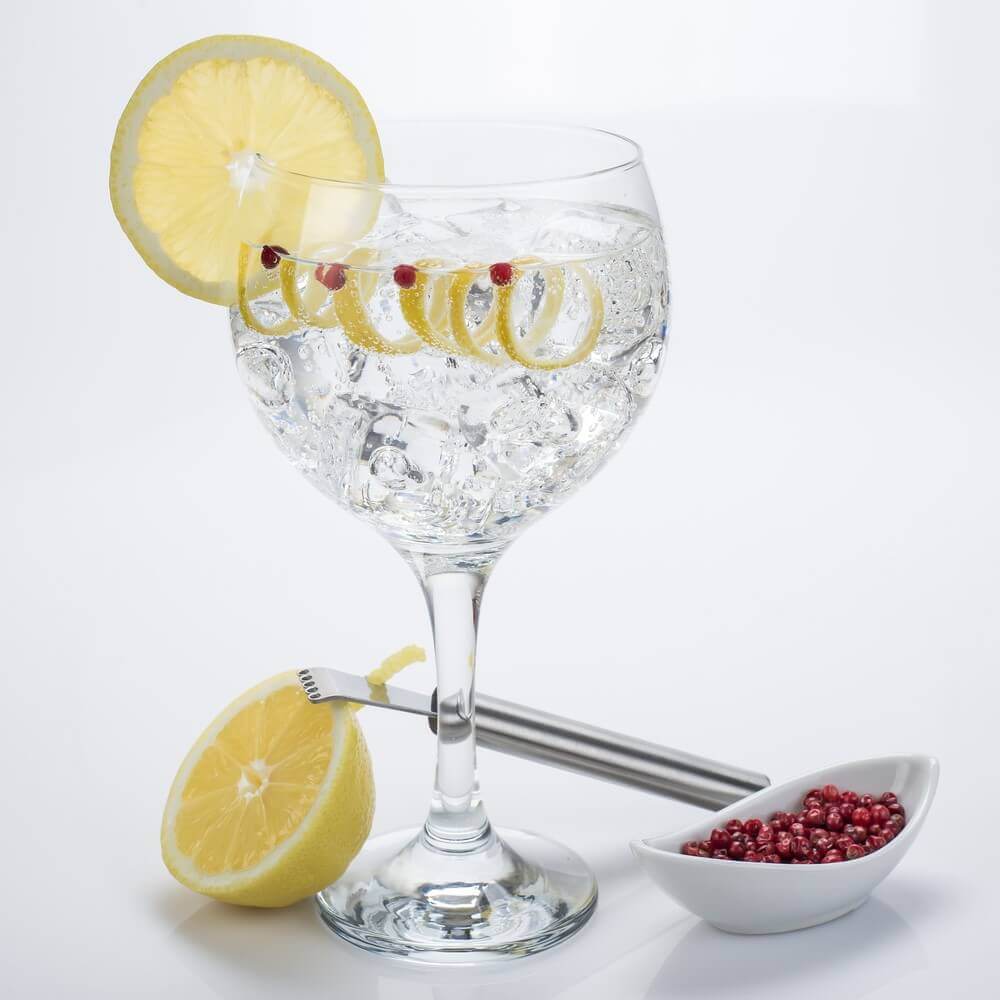 Image Credit: Shutterstock / Angel Simon
Gin – a base for many a classic cocktail, gin is an essential addition to your drinks cabinet. Several different types of gin are available, with the most popular being London Dry, Plymouth, New Wave, Navy Strength, Genever, Old Tom, flavoured gin and grape-based gin. For starters, choose a bottle of London Dry.



Whisky – no drinks cabinet is complete without a fine single malt. Serve neat or with a splash of water, depending on your own personal taste.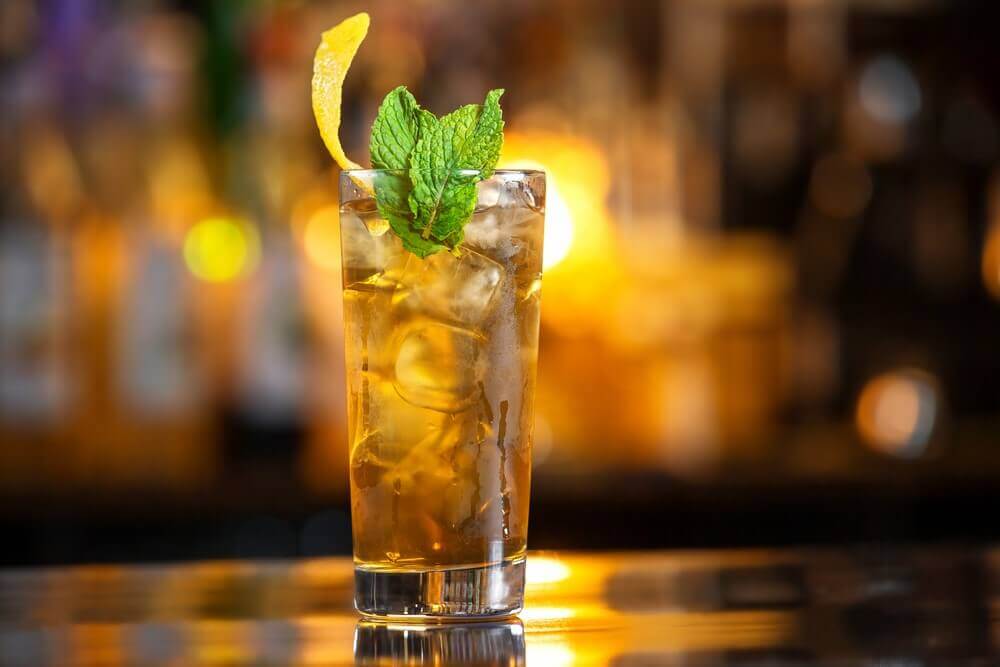 Image credit: Shutterstock / Andrei Mayatnik
Rum – for any Caribbean or Latin-inspired dinner party, a bottle of light rum is a must as the base for countless classic cocktails, from Cuba Libre and Mojito to Daiquiri and Mai Tai. Consider adding a dark rum if you're planning to make punch.

Mixers
Tonic
Club soda
Ginger ale
Cola
Lemon and lime soda
Orange juice
Lime juice
Lemon juice
Cranberry juice
Pineapple juice
Tomato juice

Accessories and sundries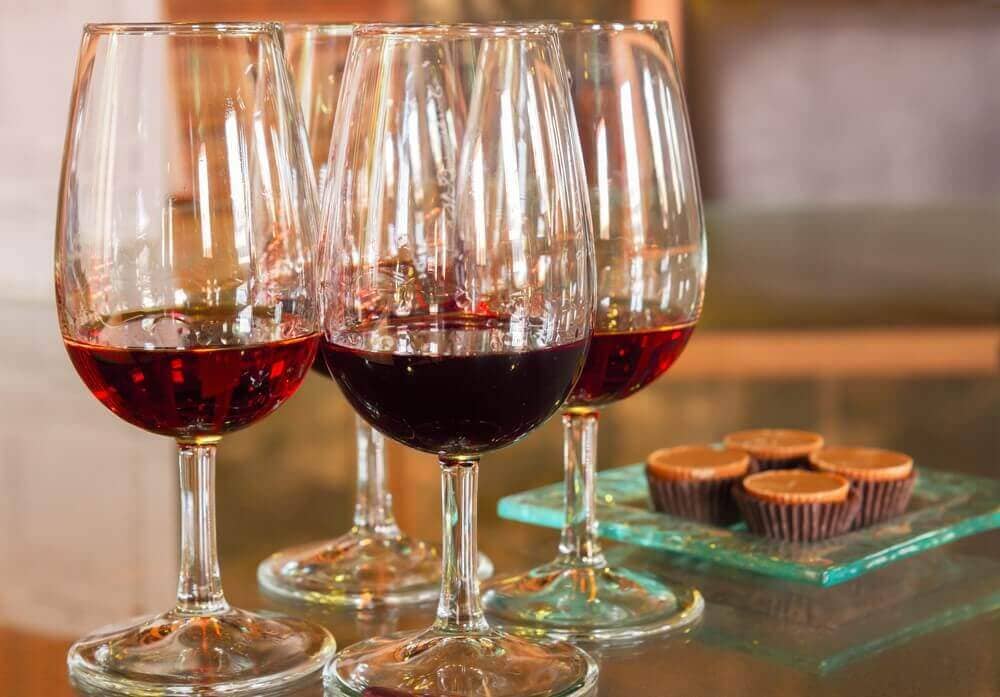 Image credit: Shutterstock / Neirfy
Port glasses – perfectly accentuates the flavours of Port.
Whisky tumblers – a single malt deserves a beautiful glass.
Martini glasses
Red and white wine glasses
Dimpled beer tankards
Cocktail shaker
Napkins
Toothpicks
Lemon
Lime
Mint leaves
Salt and pepper
Sugar